The Challenge:
---
Coca-Cola Refreshments (CCR) set a specific goal to reduce its fuel costs and carbon footprint across its entire fleet through the implementation of anticipatory driving and fuel saving techniques. CCR understood this commitment would require leader support and reinforcement for ongoing behavior change. They engaged GMG to plan, design and package the training program.
The Solution:
---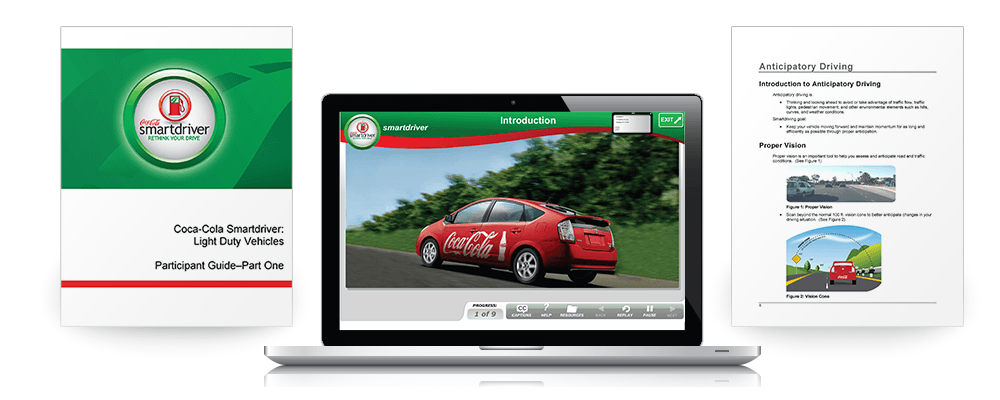 GMG worked with internal subject matter experts as well as external consultants to analyze needs and develop a custom, blended learning solution called Smartdriver. To ensure broad adoption of the new driving behaviors, GMG designed an internal communications campaign to build momentum for the program and created facilitator guides and multimedia content in three languages to support 2,500 location supervisors in direct delivery of the program to staff. The program components included:
A communications plan for the program
A series of pre-learning promotional videos
E-learning modules, developed in English, Spanish, and Canadian French
Classroom modules, developed in English, Spanish, and Canadian French
Train-the-trainer, for a total of 2,500 CCR leaders, delivered via CD, along with a "Trainer Toolkit" that included all needed materials and direction
Based on the success of a very complex project, CCR described the program as a "new benchmark" for how training should be done in the organization.